Use customer journey maps to lead customers
How a customer interacts with your brand and how they feel throughout the process is a complex thing. A customer journey map is a visualisation of this process, a tool that helps to understand and improve your customer's experience.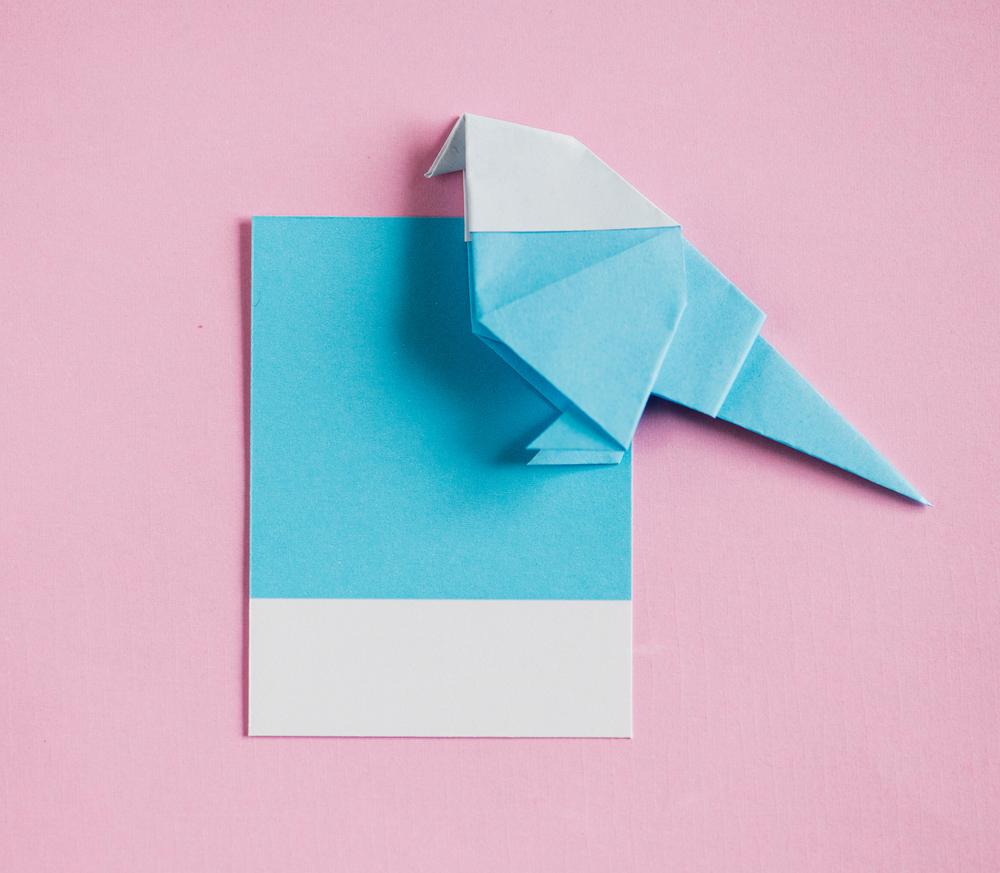 Today, customers interact with brands on multiple platforms: in stores, on social media, blogs, online shops… to name a few. A major challenge for companies is to provide a seamless customer experience across all the platforms. While most consumers expect consistent omnichannel experience, only 7 % of companies currently provide that! A customer journey mapping  helps you to align your company's responses and to provide a uniform and continuous customer experience.
Here are five steps to start customer journey mapping successfully.
1. Define your customer persona
First you need to define whose journey you're mapping, in other words, create your target customer persona. For this you need deep customer insights. Most companies have some data on their customers, so gather this existing information and supplement it with conducting new research if needed. Make use both analytical (such as website analytics) and anectodical (for example, customer feedback) data.
2. Create a hypothesis of the customer phases and identify the touch points
Customer phases are the experiences that your customer goes through with your brand, a customer life cycle. Touch points are the interactions that the customer will have with your brand at various stages. For example, a customer may become aware of a new product while browsing social media. The stage is discovering your brand, and the interaction is the post they saw.
In the below flow chart is an example of the phases and their respective potential touch points. Remember, that touch points include all interactions your brand has with a customer, so there are many different forms they can take!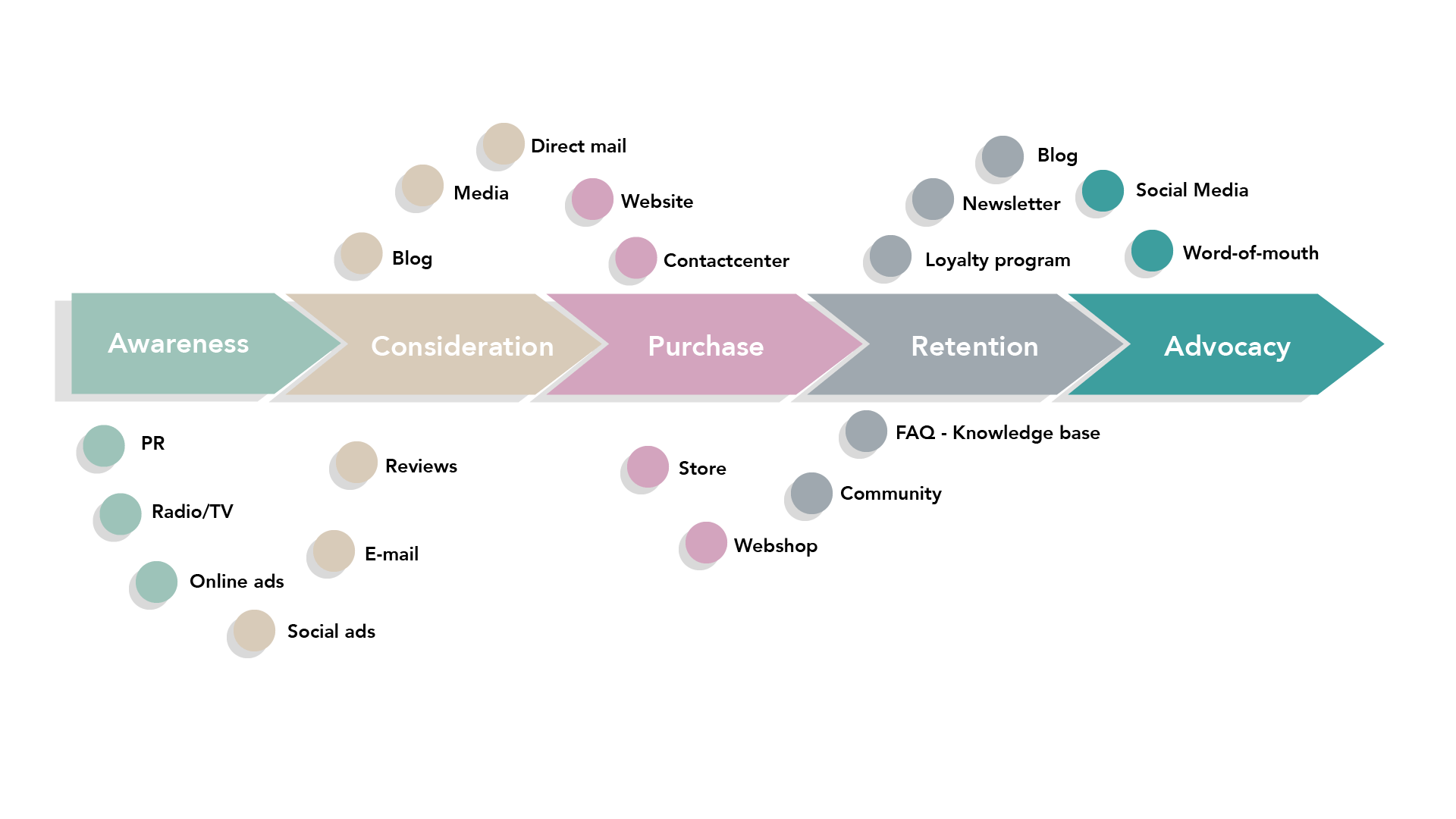 Original picture: Nick Nijhuis
3. Recognise your customers emotions, good and bad
The next step is to understand how your customers feel at all stages of their journey, what they need and what kind of questions they are asking. You may need to conduct external research for this, but try to answer questions about your customer persona for each stage such as:
What is their goal at each stage?
What kind information are they looking for? Where do they try to find it?
Was the process to that stage as they expected it to be?
Which touch points did they use to get there?
What kind of emotions (positive/negative) do they feel at the stage and after an interaction?
Try to recognise all moments where customers for some reason experience negative feelings. Identifying these friction points is crucial in order to improve the overall customer experience and therefore to decrease customer churn and to increase conversions and sales. You can try to walk through the customer path yourselves to gain insights for this. Don't forget your competition, either – compare the experiences!
4. Create a visualisation
Next, it's time to map out all the information you've gathered. A customer journey map proceeds chronologically, so the mapping process is easy to start from a timeline skeleton. Add in the customer phases and potential touch points. Then, fill in what kind of emotions customers have at each point of the time line, what kind of questions they are asking and what kind of information they are looking for. This creates a narrative for the map.
The map doesn't need to be elaborate, but rather clear and easy to understand. Remember, the aim is to align your responses and make your strategy more concise. The map is a tool to communicate this.
5. Tweak and improve
Implement the map and see what you can do improve the pain points and create hypotheses that help to develop your processes for the better, then test them. The point of the map is to discover specific actions that you can take to improve customer experience and ROI. Regularly revisit and update the map – your customers and their worlds don't stay the same forever, so you have to keep up with the changes.
Changing customer expectations pose one of the biggest challenges for customer experience management. You can read more about this from our blog here.
Customer journey mapping is a useful tool in managing customer experience. If you feel like you need more advice on how to start drafting your map, make sure to give us a shout! We're always happy to help.