Don't just post – tell a story!
At first glance, storytelling and social media may seem like two fundamentally contradicting concepts. The life of a social media post is ephemeral at best: platforms favour barely seconds-long moments and even shorter texts; even then, people notice only a fraction of the contents. Don't you need a bit more to tell a story?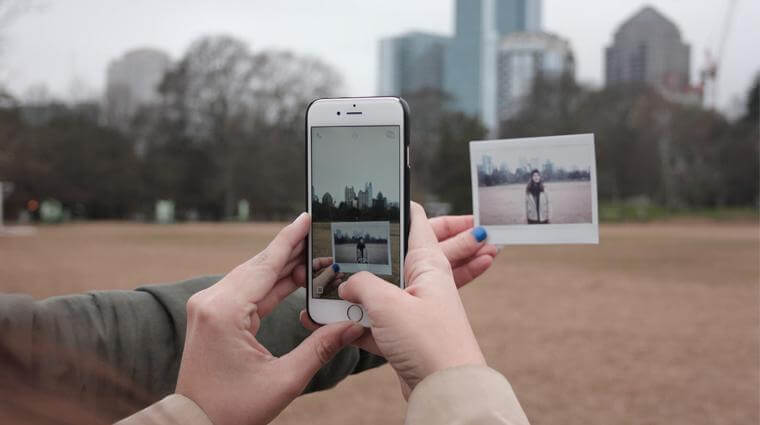 I'd argue that this seemingly contradicting relationship is the more reason why businesses should emphasise storytelling in social media: it stands out. You can tell a story on any platform, and social media channels suit purpose as well as any other, if not even better.
Learn from veterans
 Perhaps the most well-known example of social media storytelling is Instagram account Humans of New York, that has engaged audience for several years now. One person, one picture and one story of life is enough to evoke thousands of reactions in the comments section. These stories, some mundane, some radical, appeal to people all over the world through invoking emotions.
In fact, Humans of New York was originally founded to serve as a platform for stories. But what about brands which, ultimately, have the goal of selling products and services? Storytelling is a powerful tool for branding. Just take a look at Shorty Awards shortlist for Best branded series: the list hosts numerous B2C and B2B storytellers. Every brand has stories that are just waiting to be told.
Successful storytelling doesn't necessarily require large budgets. For instance, interior and hardware store Lowe used Instagram Story to tell a visual story on how to personalise your room. In this case, short videos and the ever-thinning patience of the crowds are actually an advantage: it is fun and easy to swipe through the Instagram Story and watch the room change.
Elements of a good story 
Every book, movie and play have certain elements that make it a good story: setting, characters, plot, conflict, theme and narrative arc. Use these elements in your social media planning as well to attract audience.
An idea for a story may be born from several of these elements. Maybe your company has interesting customers or employees whose story is worth telling, or perhaps your products and services revolve around a theme that is a source of inspiration for stories likewise. Whatever the origin of the idea might be, don't forget to include the other elements in your story as well.
Setting

In social media, the setting is usually revealed in a picture or video. Make sure your setting is not a worn-down meeting room!

Characters

The protagonists should be interesting, charismatic and compassionate characters. In addition to your own employees and customers, for example social media influencers may prove to be exemplary protagonists.

Plot

You can reveal the plot in one or over a few posts. Plot should be the "hook" that makes the audience interested in your posts.

Conflict

One of the most central elements of content marketing is that you're solving an issue that your potential customers have. This is the conflict in your story.

Theme

As in all communication and marketing, social media posts should fit under the main themes that interest your audience and your business wants to emphasise.

Narrative Arc

Always let your characters find a solution for their conflict, as this creates a beginning and an end for your story. Through a solution you can also easily link your company's products and services to the story.
Having some troubles with telling your story in social media? Drop us a message, we're always glad to help!